Providing the highest level of functioning and well-being, our therapy department has emerged to be one of the most respected therapy departments in Lake County. Hillcrest Nursing Center offers physical, occupational and speech therapies. We deliver multi-approach evidenced-based therapy services and take pride in meeting our residents' rehabilitation needs.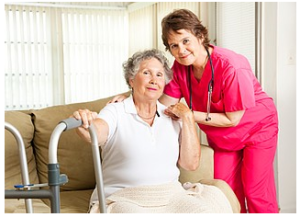 Our strength comes from the diverse experience and expertise of our therapists. Most of our staff are former rehab managers and directors of skilled nurse facilities, hospitals and home health agencies. The staff average over 15 years of clinical experience, with some having as many as 20 years or more, serving patients with complex neuromuscular and musculoskeletal conditions. We've been in the industry long enough to assure that YOU are in good hands.
Physical Therapy
For patients who are impaired in some manner due to injury, wear and tear or simply as a result of the aging process. Physical therapists help treat problems like pain, balance issues, poor endurance, difficulty walking and poor muscle strength.
Occupational Therapy
When a person struggles to achieve indpendence in dressing, grooming and other daily activities, the occupational therapists help identify the problems. They make recommendations for improvement using adaptive techniques and specialized equipment.
Speech Therapy
Memory loss, speech impairment and swallowing disorders are some of the functional problems speech therapists address with the elderly population. They focus on improving a person's ability to communicate effectively and eat safely.